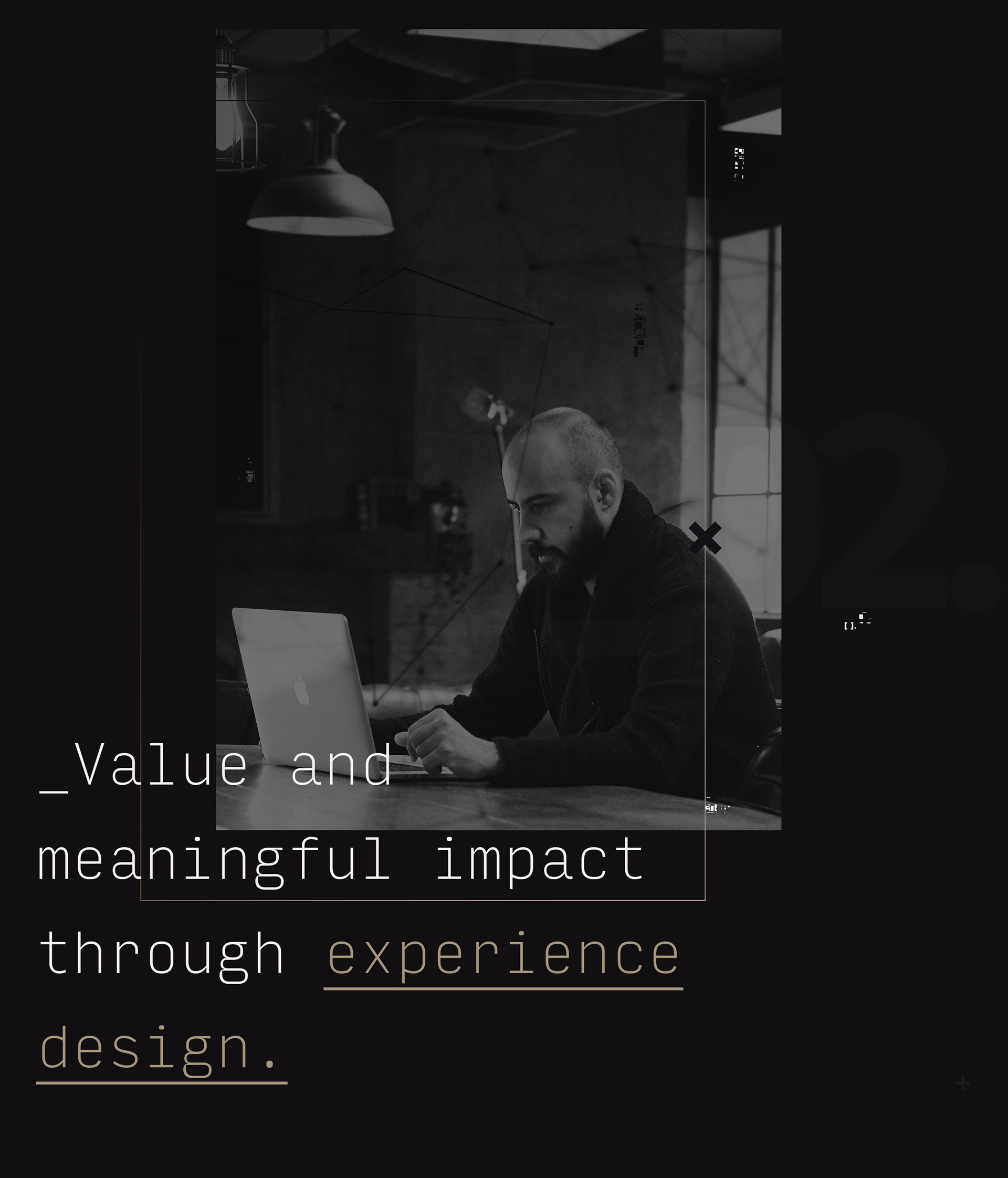 I use

design as a strategic tool

in an iterative process to understand  the user, challenge assumptions and discover alternative strategies and solutions in order to

help brands make the right decisions.

 

Design, research and strategy that powers digital products and brand experiences for

Soundfeed

,

Softab

,

haatch.

,

Loncolor

,

Rasas

,

KIA

 
and more.

I am honored to have worked with an

amazing series of clients, brands and people

, from startups to industry leaders.

Soundfeed                            Paicu & Sons 
Softab                                   Adecco 
Loncolor                               Nanogecko
haatch.                                 Concept Ev.
Flexyforce                            Queen Rania Foundation
Pakk                                     Streamline
Praktiker                              Beard & Stache
Rasas                                   Tapas Lunch Co.



Mobile Excellence for Softab.

Feb 2019  // Google & Awwwards. 
W. Honors for Softab

. Feb 2019  // Awwwards. 
Feature for emilmanolea.com.

Feb 2020 // Httpster.

Thinking of working together? Here is a list of

skills and capabilities 
I
can help with:

High Fidelity Visual Design (UX/UI) & Typography. 
Low & High Fidelity Wireframing. 
Discovery & Competitive Research. 
User Research & Analysis. 
Information Architecture (IA). 
Visual Mapping & Navigational Models. 
User Journeys & Personas. 
Design Systems & Design Specifications. 
Collaborative Management & Effective Communication. 

I collaborate with ambitious brands and people. I'd love to

build something great together.